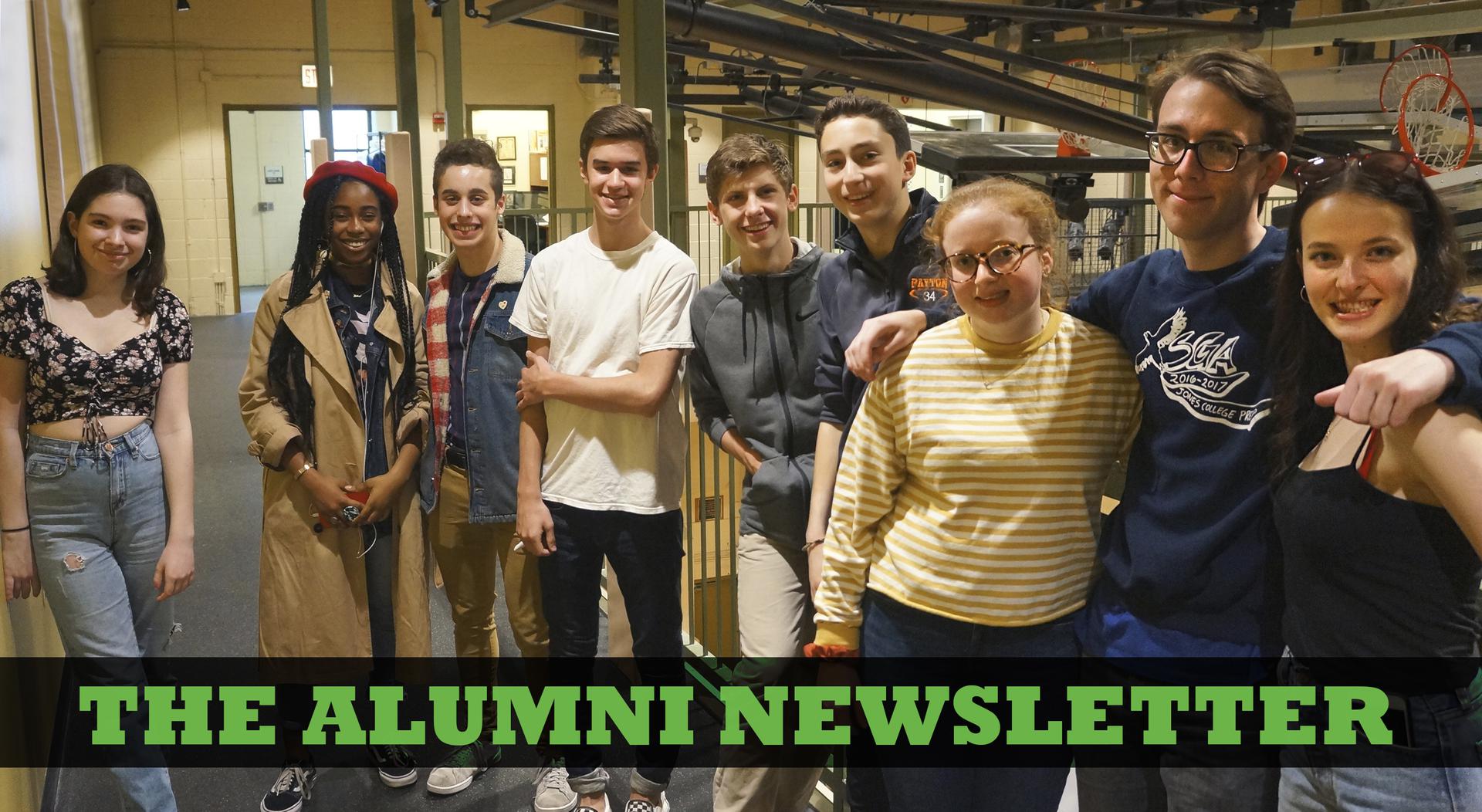 Alumni and Alumni Families,
I hope that you all are doing well. It has been my distinct pleasure, despite the limitations of COVID, to see several of you compete in various outdoor sports, hear wonderful updates, and to spend time with several of you during our Alumni Chat series this fall. As always, we are so proud of our alumni and continue to be impressed with the contributions you make to your communities and the accomplishments and achievements that you consistently churn out.
I look forward to connecting with you in the weeks and months to come and hope that you enjoy this newsletter that was created just for you! Continue to update us on the happenings in your life and school experiences, and continue to ROAR on at whatever you do. I hear nothing but good things about you from your respective schools. Enjoy!
Warm Regards,
Eddie Pryce
High School Placement Director & Alumni Outreach Liaison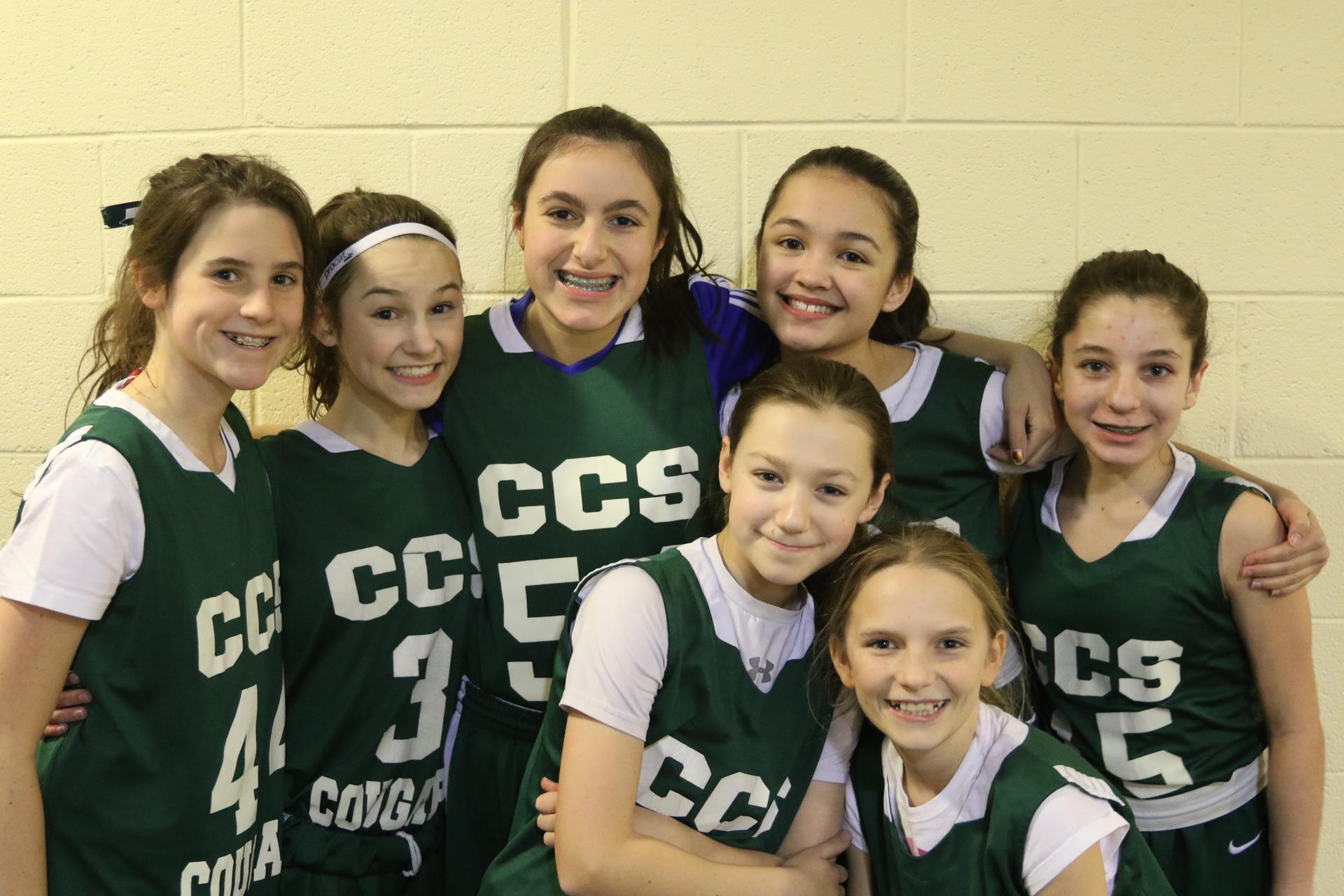 Blaire Strom, 3rd-8th Grade Social Emotional Learning and Health Teacher
How many years have you been teaching at Catherine Cook?
Since February 2002
Are you a coach or group advisor?
Currently, I am the GSA (Gay Straight Alliance) advisor with Mr. Krumwiede.
Favorite piece of Catherine Cook apparel?
My gray long sleeve Cougar t-shirt! It is SO soft. I love wearing it almost every Friday.
Do you have a favorite assembly?
This is a hard question! Assembly was a big part of my job for so long. I was invested in many of them and seeing kids do their thing in front of 500+ people was always thrilling. MLK Jr., Friendship Concerts, ROARS, Halloween sing-alongs, celebrating 10 year staffulty, individual classrooms showcasing their work, the Book Awards - I simply cannot pick. When working with the Tech Crew for all those years, it seemed liked you would celebrate the one that was in front of you, and then get ready for what was next. I enjoyed it all and miss it this year with pandemic restrictions, even though I am not as involved in productions as I once was. The energy of live performance is a powerful community builder.
What is the best Catherine Cook memory?
One that stands out was September 7, 2012, when my husband came to see the ROARS assembly, the traditional first assembly of the year. Other faculty thought he was just being wonderfully supportive, which he was, but actually, my water broke a little earlier. The doctor said I had time before labor would start so I went ahead to school since assemblies were fairly short and it was on the way to the hospital. The baby was early, and I wasn't ready to hand things off to my maternity sub. What else would I do? I didn't tell the students until after the assembly that I was off to the hospital. I think they were in shock, but they were some of the first people I told. The doctor was right - he wasn't born until that evening. Many of these life moments have attachments to the Catherine Cook community where I "grew up" as well.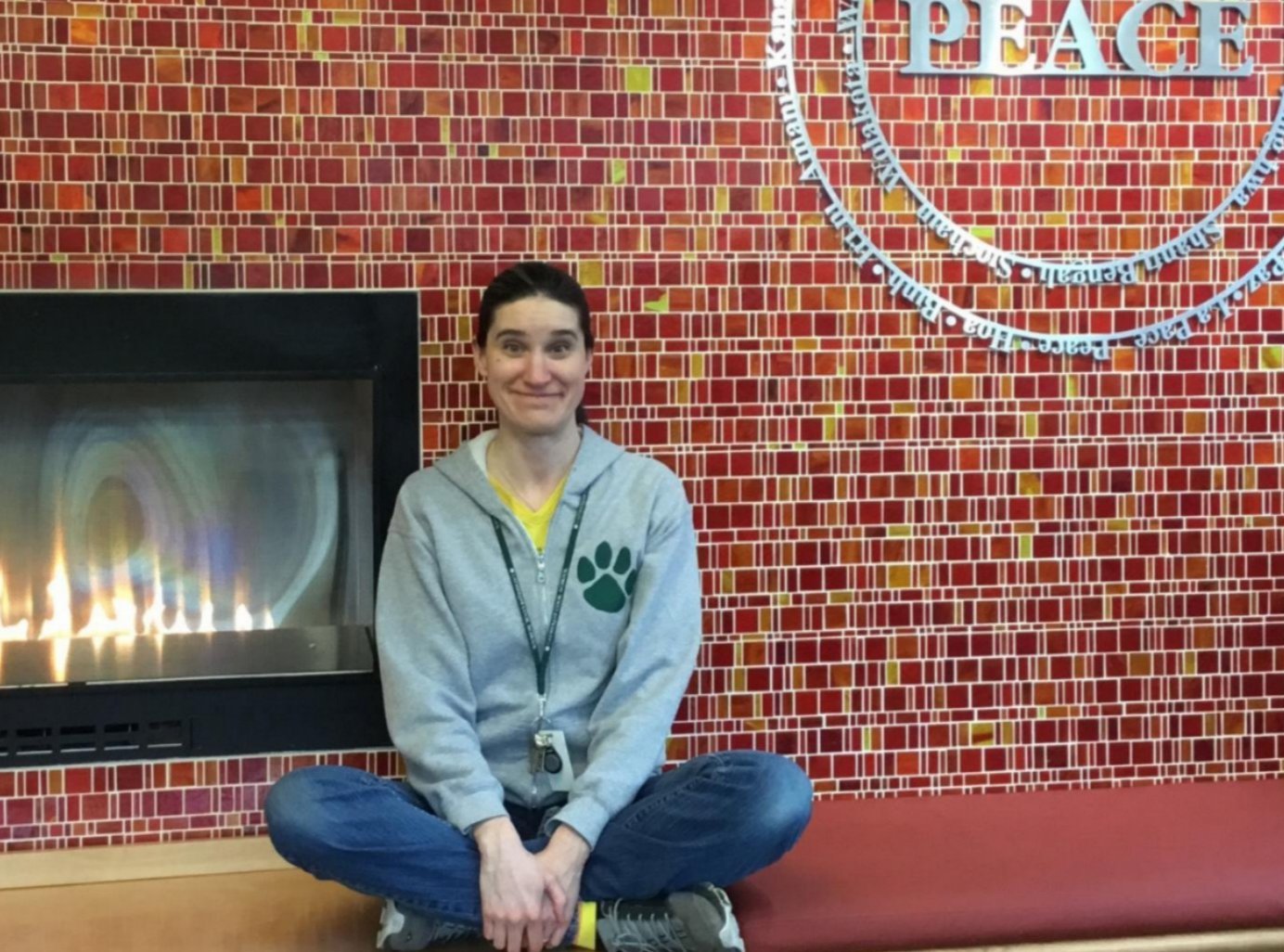 What is your favorite Catherine Cook tradition?
On the last day of school in Extended Day, we would take whatever kids were left (as there usually weren't many compared to a regular day of school), and at 3:35 p.m., we would run through all four floors of the school while banging instruments, shouting "Last day of school!!!!!" Teachers would pop out of their rooms to smile and wave. Since our school is so vertical, most of our exuberant kids would get tired by the second flight of stairs and stop running, but the tambourines would still be going strong!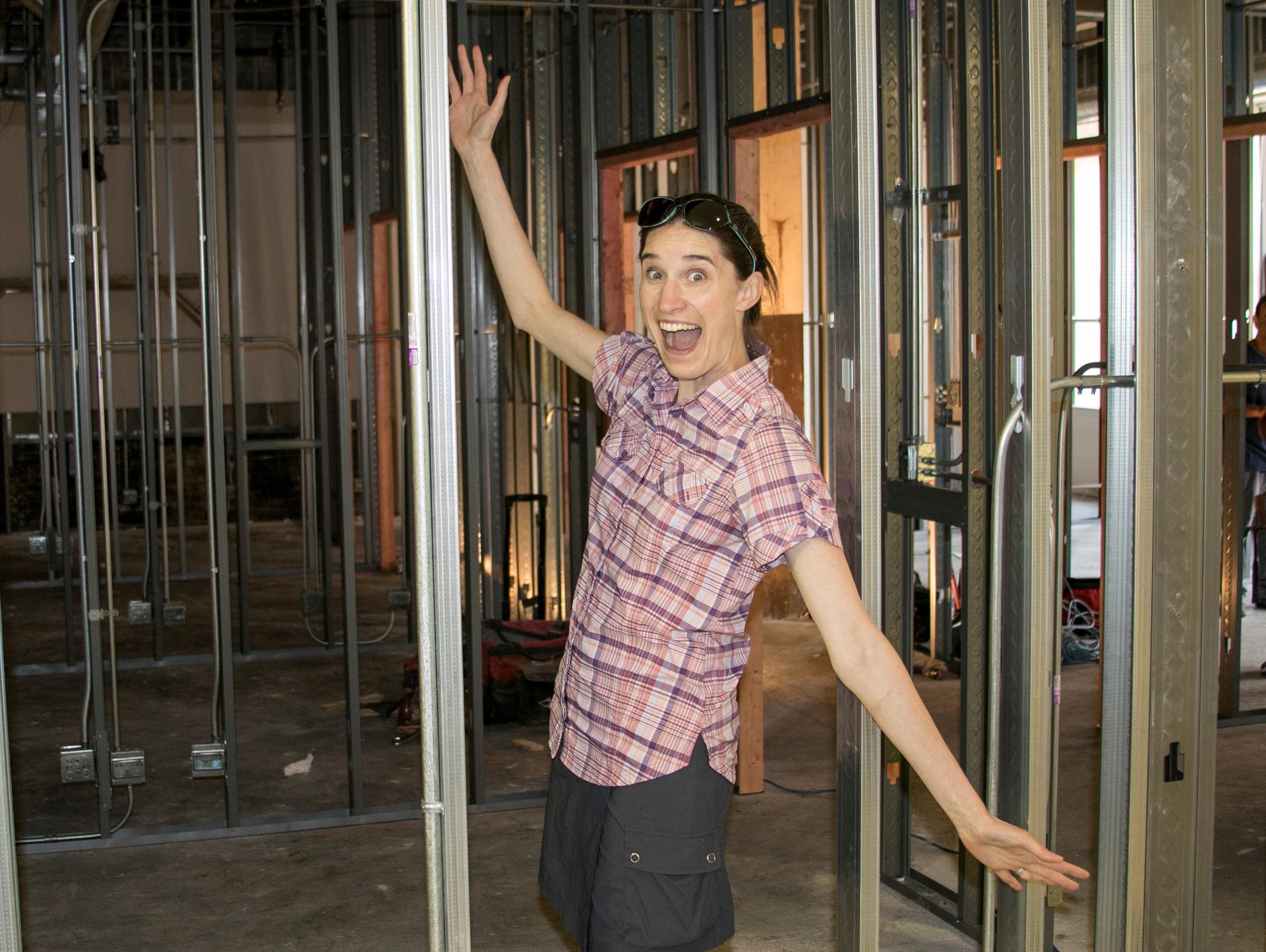 What is your favorite room/space in the building?
I don't know if this is my favorite room, but my "bathroom office" on the 3rd floor certainly counts as memorable. I have a certain fondness for that odd, awkward, but personal space. I do love the cozy spot in the library by the fireplace, too.
Words of advice/encouragement for alumni?
When in doubt, breathe. And, come back and visit your youth. It feels good to see how far you've come.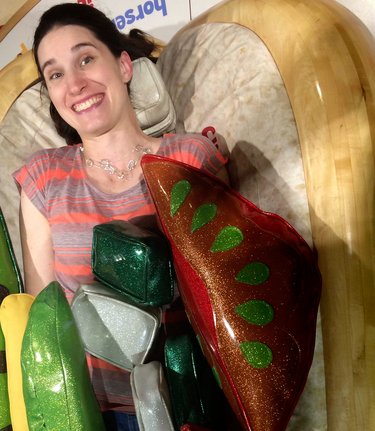 Charlie Kulwin '18
Charlie helped to win the CPS golf championship this year and was named Rookie of the Year – he also made CPS All Conference in Golf. Charlie has even found a passion for coaching kids when he gets the chance. In fact, he has helped at Catherine Cook with some assistant coaching!
Emily '17 and Lauren '15 Sands
Emily competes on Walter Payton's math modeling team, which placed 3rd internationally. She is currently applying to engineering programs across the country. Lauren, majoring in Electrical and Computer Engineering at Carnegie Mellon, is a computer science TA and peer tutor for discrete math.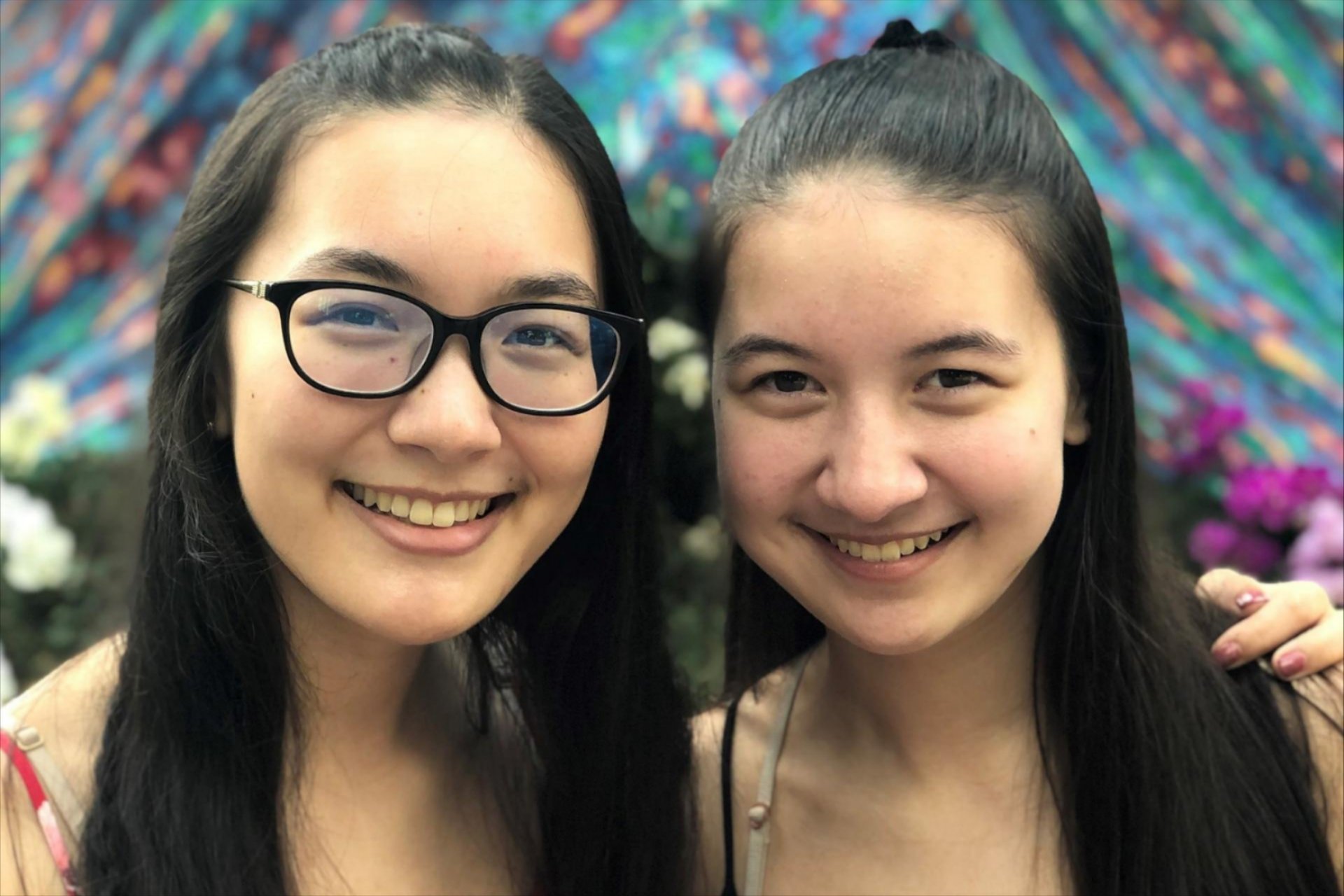 Alumni Chats
We finished our fall season of Alumni Chats in November. Thank you to all the alumni who were able to join our calls. Alumni Chats welcome our Catherine Cook alumni to speak with current Middle Schoolers (and their parents) about their time applying and getting ready for high School as well as how they have enjoyed their time at their specific schools. If you are interested in helping with these Alumni Chats in the future, please email Eddie Pryce.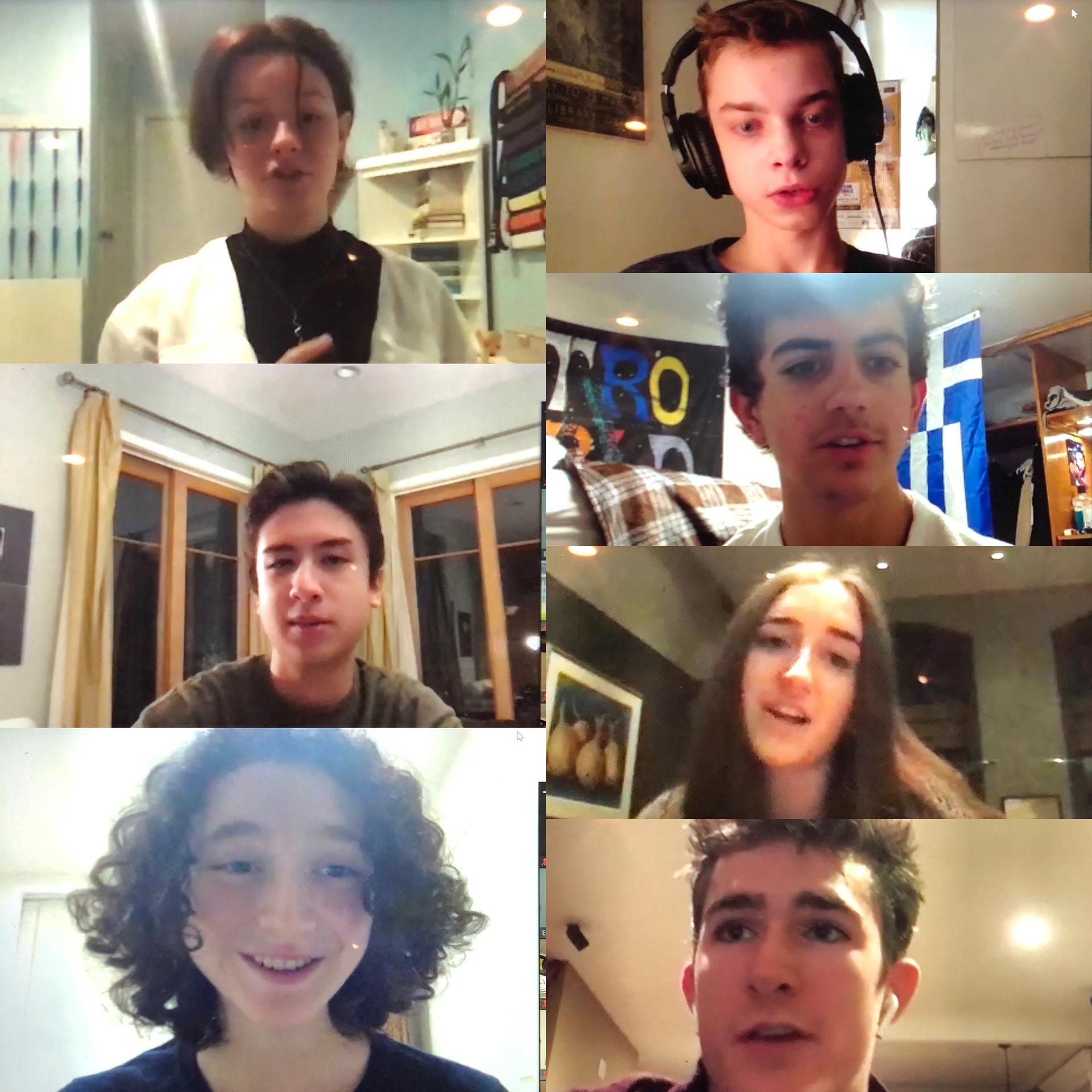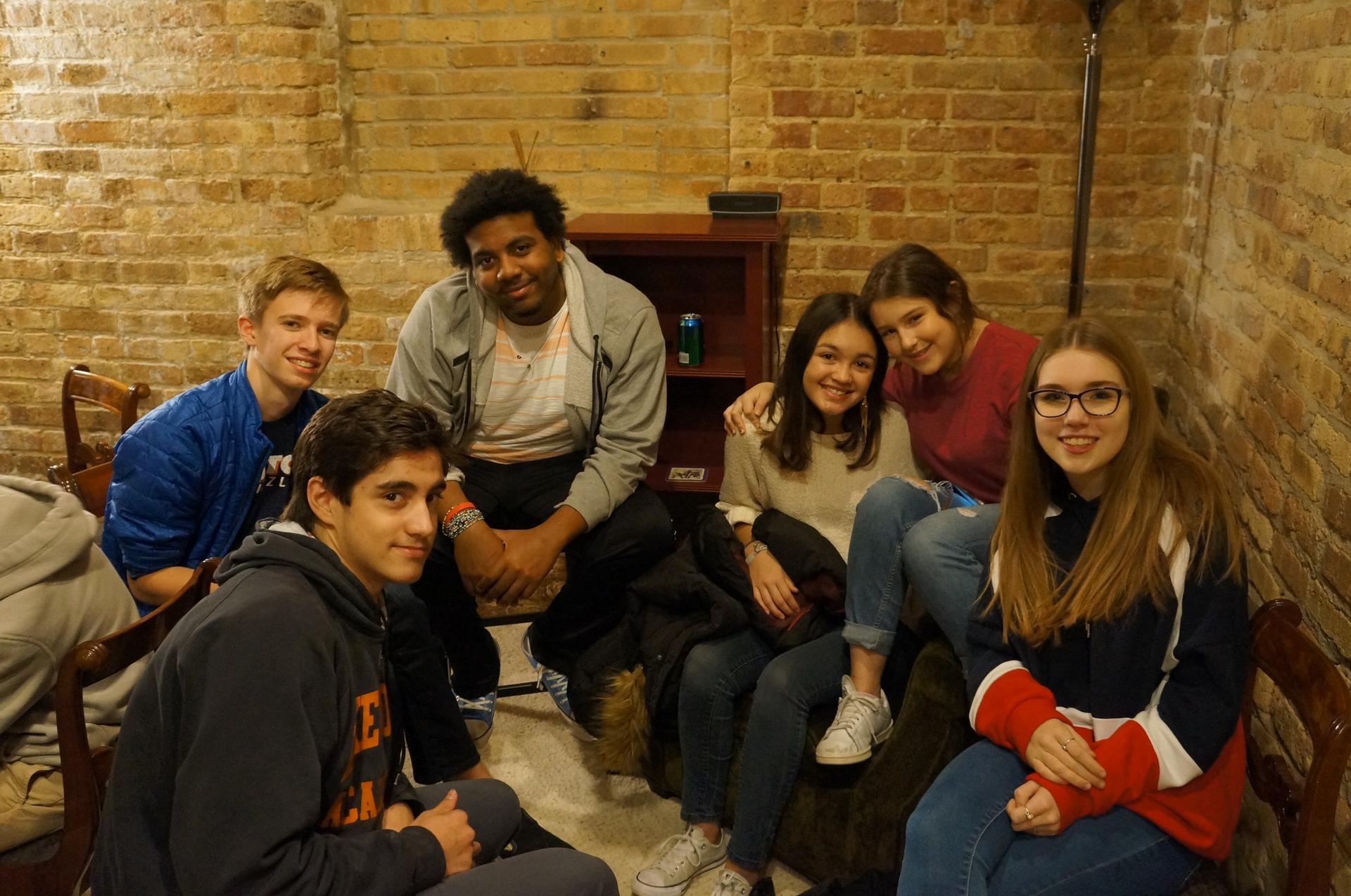 I am pleased to offer a new community engagement opportunity for Catherine Cook's adult community (which includes alumni parents!). Equity Coffees invite our community to gain insight into DEI work taking place throughout the school and then engage in conversation with others about how to support this learning through conversations at home. All Equity Coffees are community-wide and allow for parents/guardians of children ages 3 and up to learn from and with each other.
Our next Equity Coffee (via Zoom; bring your own coffee!) is Tuesday, December 8, from 6:00-7:00 pm. I will be sharing updates from our Enrichment Teachers on the work they have engaged in regarding our school-wide theme of Black Lives Matter. Please join us!
Future Equity Coffees will be held on Tuesday, February 2, and Tuesday, April 13, also 6:00-7:00 pm. Email me at any time with questions about upcoming topics or other ways you can be involved in DEI work at Cook.
Additionally, I am excited to share that 11 members of our Cook staff, administration, and faculty recently attended the NAIS People of Color Conference (PoCC). This year's virtual experience supported our attendees in both personal and professional growth, allowing each of us to return to our work with a deepened commitment to the examination and creation of more equitable practices towards inclusivity in our community. Concurrent with PoCC is the Student Diversity Leadership Conference (SDLC), open to high school students in independent schools. If you are an alumnus who has attended SDLC at any time, or really any DEI-focused student conference, I would appreciate hearing from you and learning about your experiences, both personal and related to your education at Cook and beyond.
Motoko Maegawa
Director of Diversity, Equity, and Inclusion
Catherine Cook School
226 West Schiller Street • Chicago, IL 60610 • (312) 266-3381